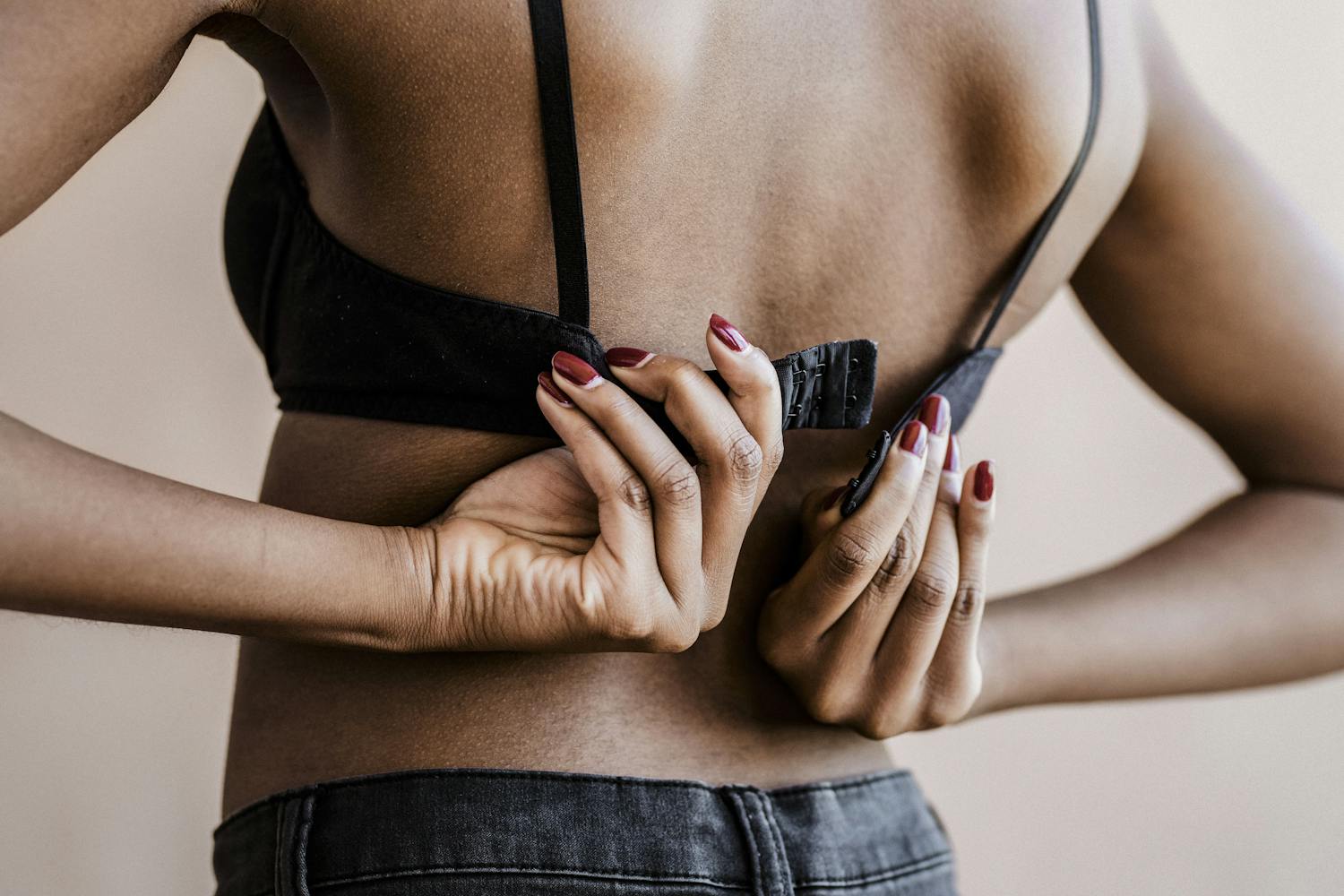 More than two months after the start of deconfinement, the "Gender, sexualities and sexual health" pole of Ifop publishes a survey * making it possible to observe the extent of the "No Bra" trend, a phenomenon deliberately consisting in do not wear a bra.
The conclusions are final: in July 2020, 18% of young women under 25 say they never, or almost never, wear a bra. Before confinement, they were only 4% to have freed themselves from this underwear.
The deconfinement did not get the better of the "No Bra"
Like other trends, such as "No make-up", "No Bra" has been boosted by the isolation imposed by confinement and teleworking in the context of the Covid-19 epidemic. An exceptional situation which made women go from "what is the use of wearing a bra during confinement" to "what is the point of continuing to wear it", analyzes François Kraus, director of the Gender, Sexualities and Sexual Health Center at the 'Ifop.
Despite a return to more "normal" living conditions, Followers of "No Bra" are almost as numerous as during confinement (in April, 20% of women said they had not worn a bra). "Sign of a certain anchoring of this new practice among young French people, "said Ifop.
An increasingly widespread practice
Of the entire population, 7% of French women say they no longer wear this type of lingerie at all, compared to 3% in February. Without taking into account the regularity, almost one in two women has gone out at least once without a bra : 44% among all French women, and up to 59% among those under 25.
The "No Bra" experience as part of his professional activity remains more limited (14%), except in the context of teleworking: 50% have already practiced in this context (including 44% in the last 12 months). In total, only 29% of women say they do not wear a bra in the street, 20% in a public garden, or even 11% in a school.
According to the results of the study, this release seems more dictated by a concern for comfort (53% of women) than by feminist motivations (15% of women). However, the youngest are much more likely (32%) to explain that their choice is determined by "the wish to fight against the sexualization of female breasts which imposes to hide them from the eyes of others ".
Modesty and fear of harassment: reluctance persists
The analysis of representations associated with the practice of "No Bra" reveals the anchoring of indecent injunctions weighing on women: for 53% of French people, the fact that a woman does not wear a bra at her workplace is inappropriate.
But the survey also highlights the weight of sexual harassment and the "rape culture" : 48% of French people polled by Ifop assure that "a woman who does not wear a bra runs the risk of being harassed or even attacked". And for 20% of them, "the fact that a woman shows her nipples under a top should be, for her attacker, a mitigating circumstance in the event of sexual assault".
For young people under 25 years old, the brakes on "No Bra" are the same as those for topless on the beaches, namely the embarrassment to expose their nipples (69%) and "the fear of being the object of physical or sexual assault"(57%). It must be said that a number of young girls report having already been victims of various forms of harassment because of their breasts: 55% of women under the age of 25 declare that their breasts have already been subjected to concupiscent stares and about 40% embarrassing remarks or sexist slurs.
"Young people under 25, who are also the most exposed to street harassment, seem to have internalized the risks of 'call to order' if they violate the injunctions to cover their breasts – and in particular their nipples – in the public space, says Ifop. "
* Ifop study for Xcams carried out by self-administered online questionnaire from June 9 to 12, 2020 with a sample of 3,018 French people aged 18 and over.