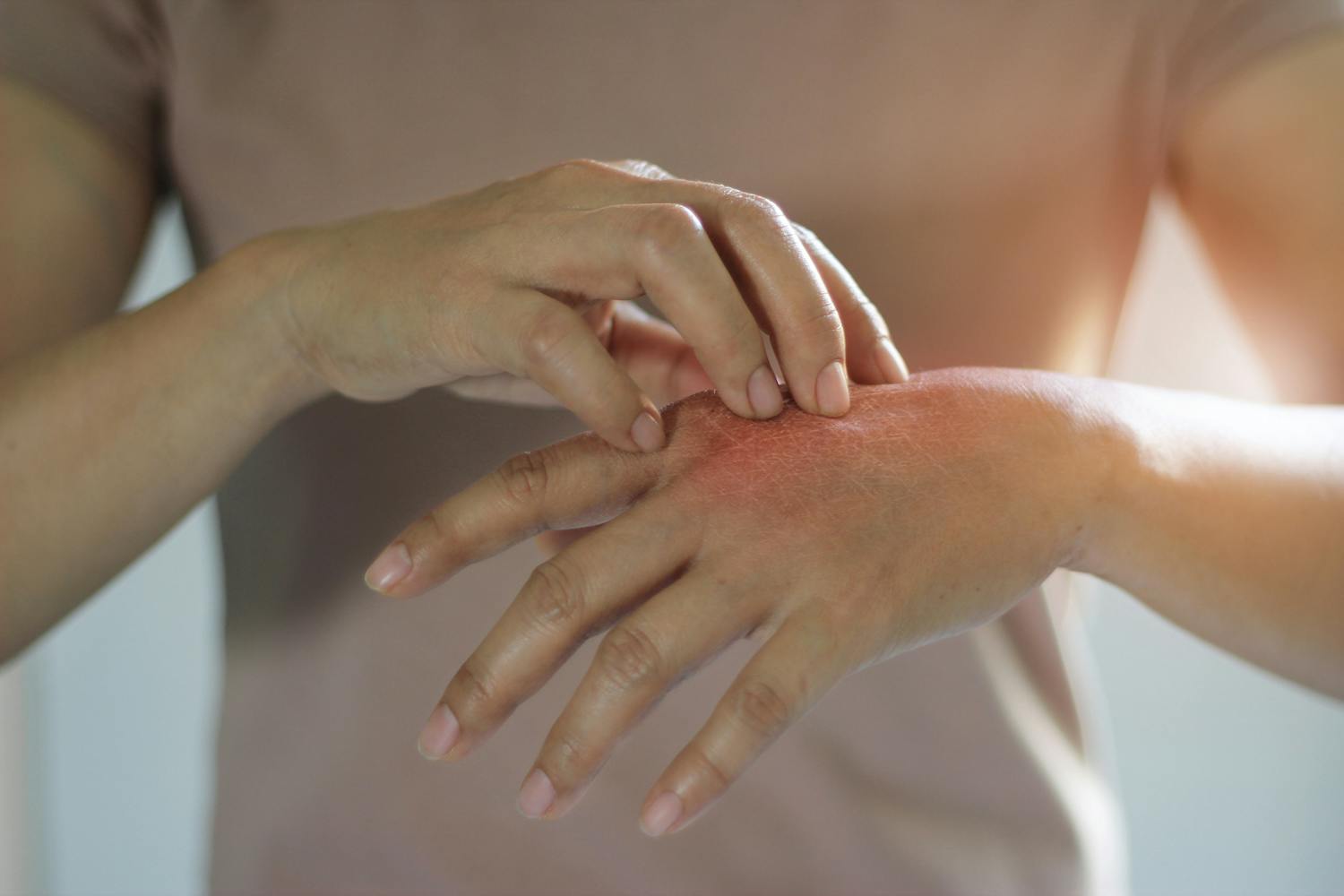 2.5 million French people suffer from eczema 20% of which are children under the age of seven. After acne, it's even the most common skin condition. In thirty years, the number of affected patients has tripled in industrialized countries. If the Covid-19 has led to the cancellation of many events scheduled for the coming months, there is no question of organizing nothing. As recalled the French Association of Eczéma, patients are experiencing certain consequences of the current Covid-19 epidemic. Stress, frequent hand washing, use of hydroalcoholic gel, wearing a mask, all these situations which weaken patients' skin even more. This Saturday, June 13, France is organizing the National Eczema Day for the sixth time. An event that obviously had to be completely rethought.
In order to educate as many people as possible and respond to health constraints, this day is therefore offered in a new format this year since it will be 100% digital, interactive and live. This event is intended for all people confronted with the disease in all its forms (eczema or Atopic dermatitis, eczema of the hands, contact eczema), relatives, as well as health professionals, doctors, nurses, pharmacists, etc. . Through this day, professionals wish to raise public awareness of the weight of this skin disease, fight against misconceptions (no, eczema is not contagious), support patients and provide information on therapeutic research. Today, 100,000 French people suffer from severe eczema.
Live events
From 9 a.m. to 1 p.m., the morning will be divided into six themes with many guests (dermatologists, patients, experts) via the associationeczema.live website. Internet users will be able to attend the discussions and ask their questions directly. At 2 p.m., the French Eczema Association will offer five relaxation workshops to help patients approach eczema with serenity and confidence: yoga (for young and old), pastry, self-confidence and meditation, lively by experts, to be followed in InstaLive and Facebook Live.
A sometimes painful disease, eczema can take many forms, as detailed by the French Eczema Association. Atopic eczema is caused by a genetic defect in the skin barrier. It causes excessive dryness of the skin and its permeability to all external aggressions (allergens present in the environment such as pollens, dust, mites …). Chronic hand eczema usually presents with successions of pushes and lulls (period when the skin is red and then it has a dry appearance). This form mainly affects adults and gets worse due to household, professional and cold products. Finally, contact eczema is triggered due to certain substances: costume jewelry, belts, mobile phones, keys, clothing, shoes, cosmetics, deodorants, soaps, shampoos, dyes, paints, glues, metals.