A few days before the deconfinement and the return, for some, to their place of work, many people want to know if they have been contaminated or not. To help them, here is the jemefaisdepister.fr platform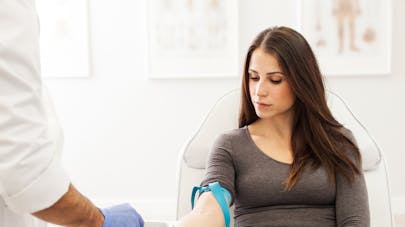 If the deconfinement does not rely on serological tests, but that there will be about 700,000 per week, many French people want to take the lead and get tested.
A platform created by a teenager
Confined and yet to take its course, this did not prevent David-Henri Bennaim, computer enthusiast, from founding the website jemefaisdepister.fr
To achieve this, he was helped by 7 friends: Benjamin Mafranc, Maximillien Camilotti, Tom Stachtchenko, Hugo Ledouble, Elena Schwab, Mélanie Leite Fernandes and Marine André. All together, they meticulously contacted and listed the Covid-19 screening locations in the territory.
Screening locations in France
The jemefaisdepister.fr platform is simple to use. Just enter your address, specify if you have a prescriptionor not to get tested, and if you want to do it in a private or public establishment to then see the list of laboratories closest to his home appear. This makes it possible to choose the nearest establishment to limit the distance to be traveled and therefore the potential exposure to the virus by meeting people on the street.
As new healthcare professionals offer the screening test, the platform will integrate them on its site.