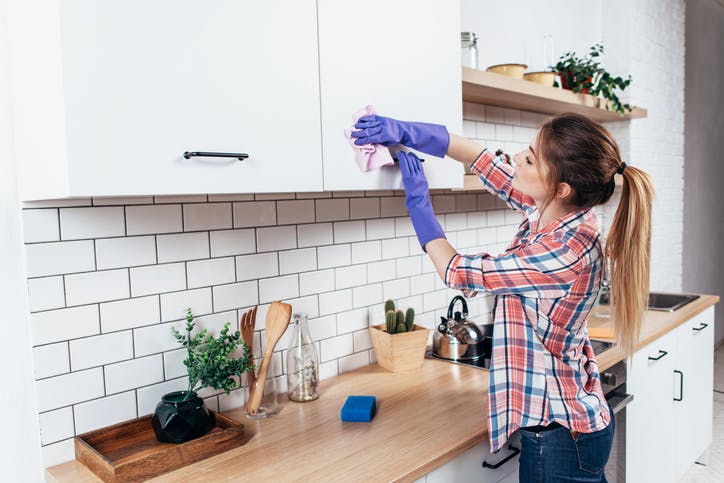 Whether used by the general public or professionals, biocidal products are an integral part of everyday life. These are chemicals intended to fight against organisms harmful to humans or their activities, divided into 4 groups: disinfectants (human or animal hygiene, surface disinfection, disinfection of drinking water, etc.), products protection (wood, construction materials, etc.), pest control products (insecticides, repellents, etc.) and other biocidal products (antifouling products, etc.). Detergent products are products with surfactant properties, intended to clean dishes and linen or any other surface requiring it.
These products are necessary to preserve human or animal health as well as natural or manufactured materials, but they can present risks. for humans, animals or the environment. This is why the Repression of Fraud or DGCCRF * carries out controls each year, these products being moreover used by the majority of the consumers. However, 41% of establishments audited had anomalies in 2018, reveals its report published in late June. Its controls were carried out with the various market players: manufacturer, generalist and specialized distributor, up to user companies such as those for rat extermination or hairdressing salons and aesthetics.
Too often non-compliant labeling, especially for detergents
Experts focused primarily on products intended for consumers for various uses, such as biocides for human hygiene, disinfectants for surfaces in contact with foodstuffs, insecticides and repellents and detergents mentioning specific claims ("hypoallergenic") or water-soluble detergent pods. The DGCCRF reminds that in the first place all the chemicals on the market must have a new labeling since June 1, 2017. However, the investigators noted the presence on the shelves of many biocidal products and detergents labeled according to "the old provisions. "
24% of biocidal products do not comply with the regulations on hazardous mixtures, a rate that reaches 53% for detergent products. "As in the previous year, other anomalies are added to these shortcomings, such as the absence of tactile signs of danger for the visually impaired, labeling in a foreign language (in the case of an insecticide) or the underestimation or even the absence of certain hazard statements. », Specifies the Repression of Frauds. Its report says the flaw rate regarding specific labeling rules biocidal products and detergents 11% for the former and 21% for the latter.
Beware of "ecological" or "natural"
For example, certain products are advertised as "cosmetic products" and not as "biocidal or detergent products", for example hydroalcoholic gels for hand disinfection. Investigators also found that a trend seen in previous years was only confirmed: the use of terms such as "ecological". In fact in 2018, the prohibited prohibited claims represented 2.4% of the anomalies found on biocides and 8% of the anomalies found on detergents. Now, statements such as "non-toxic", "not harmful", "Non-polluting", "ecological" are not allowed on the labeling of chemicals
And for good reason, these incorrectly indicate that the chemical is not dangerous when it can be classified as such. The label of biocidal products must also not include the words "low-risk biocidal product", "Does not harm health", "natural", "Environmentally friendly", "animal friendly", or any similar indication. "However, faced with the expectations of consumers seeking healthier or better products for the environment, the presence of prohibited claims of this type is becoming more frequent. Adds the Fraud Suppression, which cites many other examples prohibited rewarding claims.
Investigators have indeed identified the "natural" mention on insect repellent shampoos, the mention "bio'organic" on dog-cat repellents, "proven ORGANIC efficacy" on a mosquito repellent spray classified as dangerous or "respect the garden ecosystem" for insecticides classified as chronic for the aquatic environment. Finally, they warn that many biocidal products with an expiration date exceeded were still present on the shelves in 2018, especially in small garden centers and DIY stores. The Repression of Fraud announces that new controls in this sector will be carried out in the coming months.
* Directorate General for Competition, Consumption and Fraud Prevention