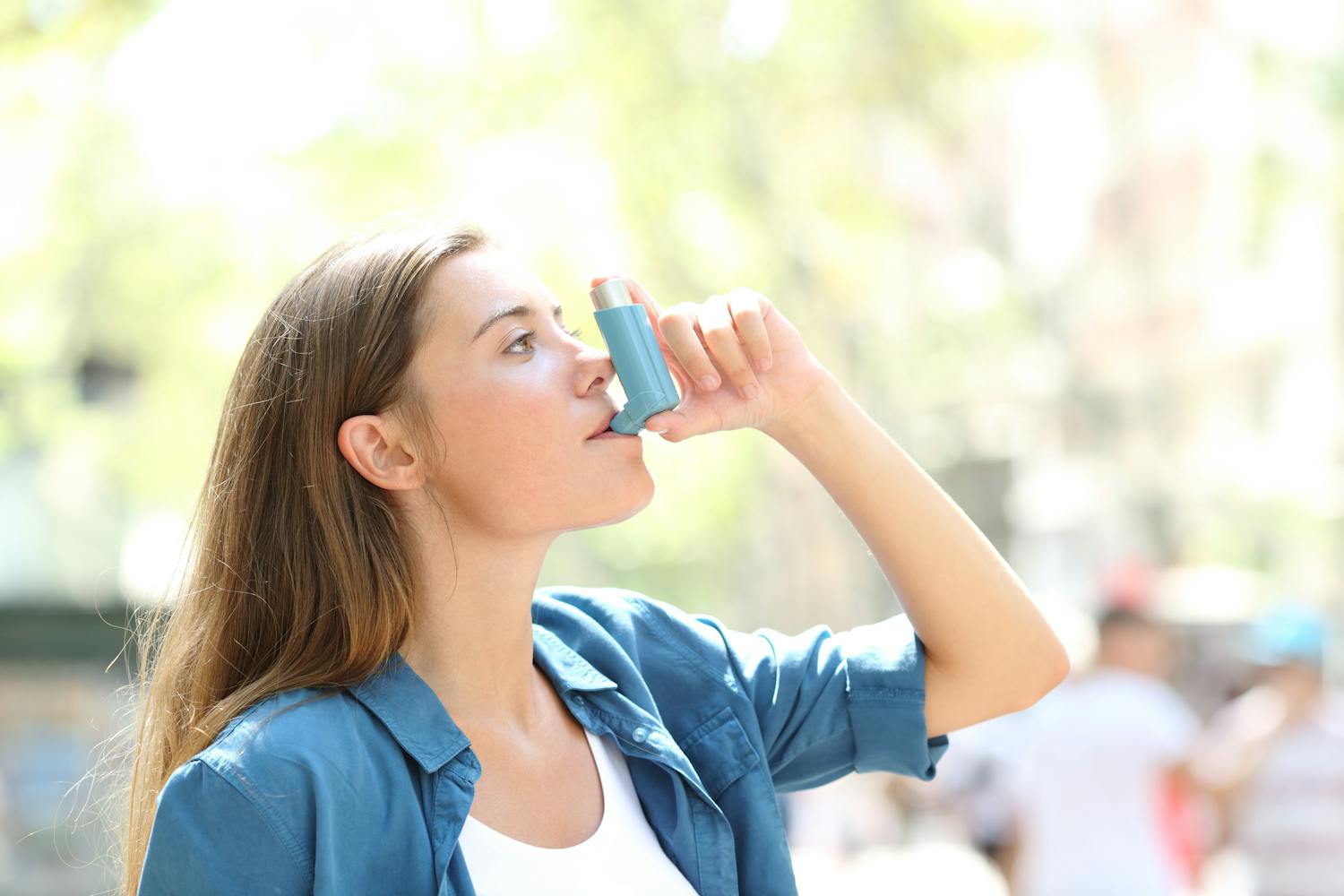 Asthma affects 3.5 million people, 120,000 of whom suffer from difficult asthma. In France, it is one of the most frequent chronic diseases. For these patients, the isolation imposed by the coronavirus epidemic was particularly difficult. On Wednesday, June 3, Ifop released the results of its survey for the Sanofi Genzyme laboratory of 3,045 people over the age of 18. This study looked at the impact of the Covid-19 epidemic and containment on people with asthma.
This study, called "Asthmatic and Covid-19, a risky confinement? ", reveals that people with asthma saw their medical follow-up considerably disrupted during confinement. Almost one in two asthmatics have had their medical appointments canceled in recent months. According to this large survey, it is even 27% of asthmatics who themselves canceled or postponed a medical appointment. It was in Ile-de-France that the cases of cancellation were most numerous. Changes in follow-up which were not without consequence since 18% of severe asthmatics felt a deterioration of their asthma, following these cancellations. " 61% of asthmatics were afraid of contracting the virus by going to a hospital or doctor's office ", Details the investigation. A figure that climbs to 75% for severe asthmatics. During the confinement period only 22% of these patients accepted teleconsultation.
Greater vulnerability
Some are also worried about being denied care because of this epidemic. This situation affected 58% of severe asthmatics, the most vulnerable. This fear is heightened in 71% of asthmatics who have been hospitalized during the year. Faced with difficulties in the continuity of care, medical staff have often been proactive with patients. In fact, 26% of asthmatics noted an improvement in the situation regarding information on how to care for themselves and 22% in the quality of support and monitoring of their problems.
Compared to the rest of the population, 72% of severe asthmatics evoke a feeling of vulnerability and a fear of dying from Covid-19 (compared to 62% for other French people). " The impact of the epidemic affects asthmatics in their relationship to others, 57% fear to worry because of their symptoms (like cough) close to those of the virus, coughing becoming a suspicious and stigmatizing act "Points out the investigation. On the other hand, asthmatics are less afraid of infecting others than the rest of the French, 66% of asthmatics against 75% of the whole population.